Strengths Profile Accreditation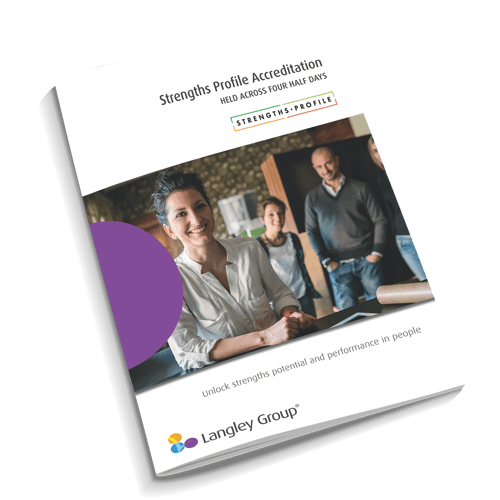 At Langley Group, we offer the best Strengths Profile accreditation experience on the market - here's why.
"Jacqui made remote learning and interacting seem like we were in the same room."
"I thoroughly enjoyed the format and the process. It really made Strengths Profile come to life for me."
"I really see SP complimenting my coaching training - it fits beautifully with it."
And that's just for starters!
Pop your details in this form, click download, and discover the difference Strengths Profile can make!