Download the Strengths Profile Course Guide: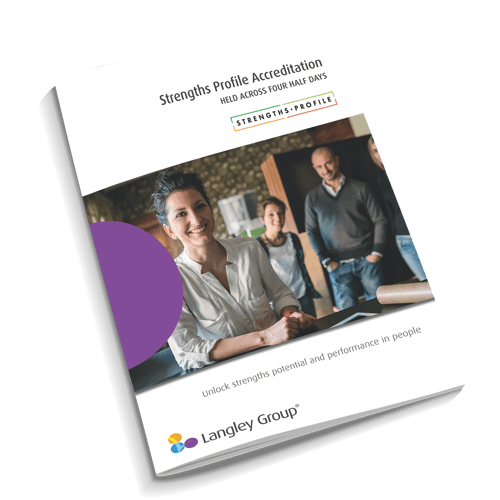 Thank you for your interest in our Strengths Profile Accreditation.
Help people realise their strengths to enhance performance and achieve their goals.
Learn how to unlock performance, energy and potential in individuals with the leading strengths assessment and development tool.
In this course guide you will find:
A course overview and key benefits
Details on the practical benefits
What it means when you become an "Accredited" practitioner
Frequently asked questions about the course format, assessment, accreditation recognition, payment and fees.
Just complete your details on the right and you can download the course guide straight away.